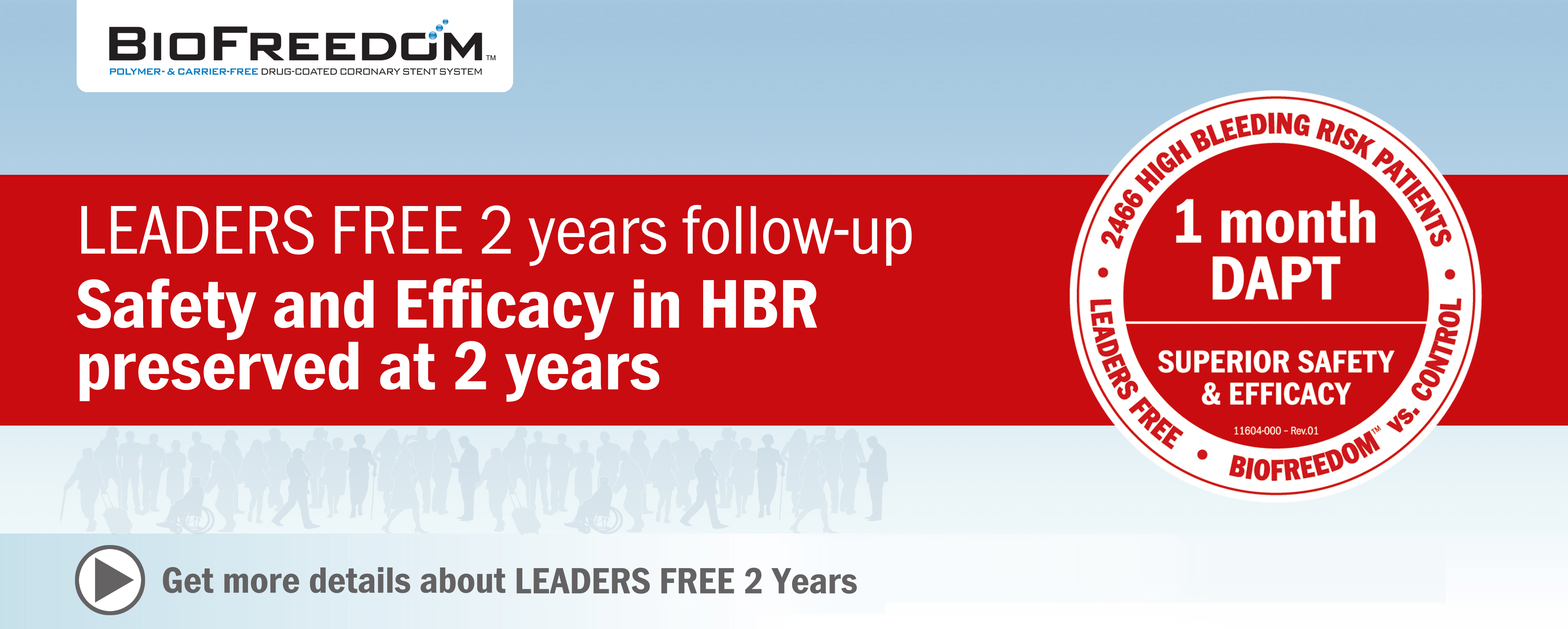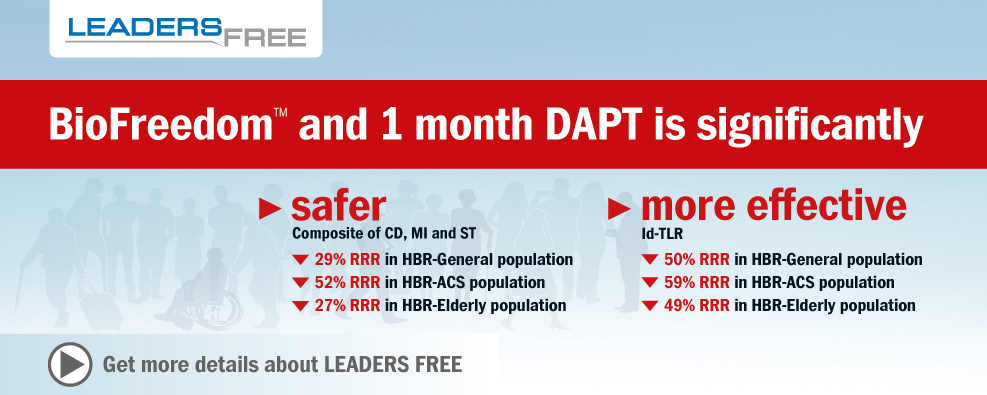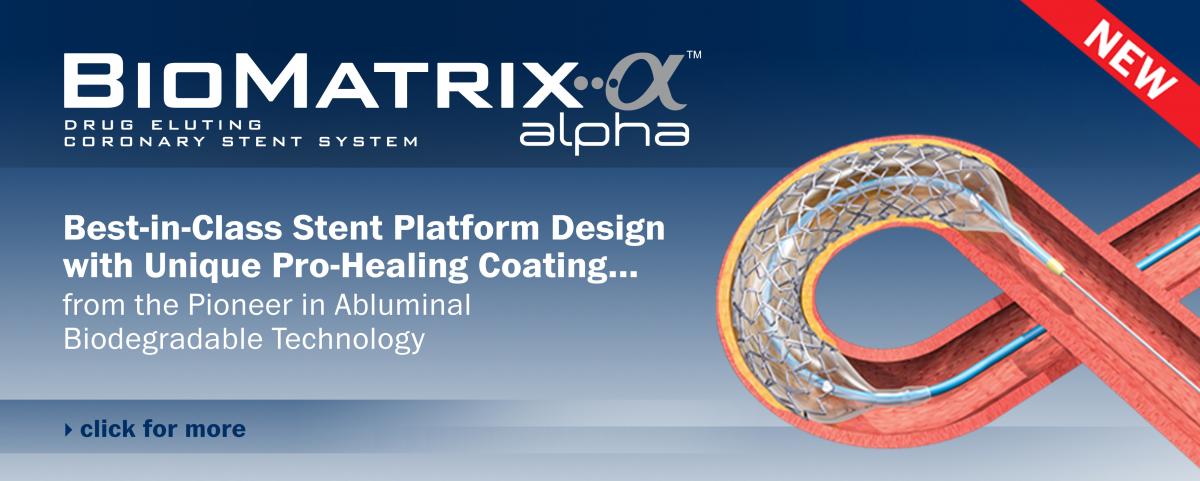 Spotlight LEADERS FREE
At TCT this year 2 year follow up of the landmark LEADERS FREE trial will be presented
LEADERS FREE 1 year follow-up proved 1 month of ultra-short DAPT following BioFreedom™ implant was significantly safer and more efficacious than the same strategy post BMS implant.
For more information on this landmark clinical trial of a previously understudied HBR population and key subgroups
click here
Spotlight BioFreedom™
PCI in High Bleeding Risk
(HBR) patients
The challenge for PCI in HBR patients is balancing the ischemic vs the bleeding risk associated with long-term DAPT.
BioFreedom is the only active stent with CE mark for ultra-short 1 month DAPT in High bleeding Risk (HBR) patients, supported by clinical data from a double-blind randomized controlled trial.
BioFreedom and one month of DAPT followed by SAPT alone should be the treatment strategy of choice for HBR patient undergoing PCI.
Spotlight
BioMatrix NEOFLEX™
BioMatrix NeoFlex™ is the latest addition to the BioMatrix family of drug-eluting stents (DES).™
It features an enhanced catheter delivery system with a lower entry profile than its predecessor, so improving pushability, trackability and crossability. BioMatrix NeoFlex retains the same unique combination of abluminal biodegradable polymer coating, Biolimus A9™ and flexible platform which have made the BioMatrix family of DES so popular.
Our presence at SOLACI-SBHCI 2016
From June 8-10 in partnership with TCT-GI2, SOLACI-SBHCI is the largest congress in Interventional Cardiology in Latin America.
Biosensors International will once again be supporting the meeting. Visit us on booth # 65+66 to learn more about our expanded product range, including BioFreedom™, BioMatrix Alpha™ and BioMatrix Family.
Biosensors' Symposium:
Wednesday 8th June at 12:15 Click here for more detail (link on the pfd invite)