BIOSENSORS AT TCT, 7- 11 November 2011
TCT (Transcatheter Cardiovascular Therapeutics) is one of the most internationally respected meetings in interventional cardiology and endovascular medicine. This year's congress, held in San Francisco, attracted nearly 12,000 delegates from around the world.
The clinical highlight for Biosensors was undoubtedly presentation of four-year results from the BioMatrix Flex™ LEADERS study, which were also simultaneously published online by The Lancet. According to Principal Investigator Stephan Windecker, the data demonstrated 'proof of concept' for a DES with biodegradable polymer, 'providing evidence of a difference in very late stent thrombosis translating into a late benefit in terms of clinical events'.
TCT was also the official launch venue for Axxess™, our self-expanding bifurcation DES. Five-year results from the AXXESS PLUS trial, presented during the congress, demonstrated the long-term efficacy and safety of our latest stent. Both the LEADERS and AXXESS PLUS data were among the topics discussed at a Biosensors-sponsored evening symposium. Co-chaired by Stephan Windecker and Jacques Berland, it assessed the long-term patient benefits of BA9™ technology. This proved to be a very popular issue, with the symposium attracting close to 300 guest physicians from 43 countries – the highest attendance at any of the 14 sponsored evening symposia held at TCT!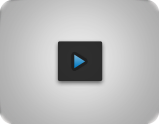 Antonio Bartorelli
The impact of patient and lesion complexity on long-term clinical outcomes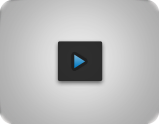 Stephan Windecker
Very long-term outcomes with Biolimus A9™ from an all-comers randomized clinical trial: LEADERS 4-year data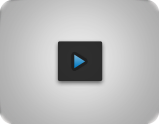 Alexandre Abizaid
Where dedicated bifurcation stents can benefit your patients: Axxess™ - the self-expanding bifurcation Biolimus A9™-eluting stent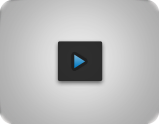 Achim Buettner
Case 2: Do angle and anatomy influence outcomes in bifurcation stenting?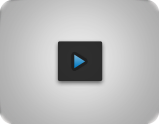 Jacques Berland
Take-home message
CAUTION: The law restricts these devices to sale by or on the order of a physician. Prior to use, it is important to read the "Instructions for Use" supplied with these devices for indications, contraindications, suggested procedures, warnings, and precautions.
Biosensors' interventional cardiology and endovascular products, including BioMatrix Flex™, BioMatrix Flex™ BTK, BioMatrix NeoFlex™, BioMatrix Alpha™, BioMatrix™, Axxess™, BioFreedom™, Chroma™, BioStream™, BMX-J®, Excel, BioPath™, Gazelle™, Juno™, S-Stent™, Powerline™, Quadrature Link™ and MultiPleat™, are not available for sale in the United States and certain other countries.
BioMatrix Flex, BioMatrix Flex BTK, BioMatrix NeoFlex, BioMatrix Alpha, BioMatrix, Axxess, BioFreedom, Chroma, BioStream, BMX-J, BioPath, Gazelle, Juno, S-Stent, Powerline, Quadrature Link, MultiPleat, Accutrans, Biotrans and SafetyWedge are trademarks or registered trademarks of Biosensors International Group, Ltd. All other cited trademarks are the property of their respective owners.