Raising the standard in deliverability
When it comes to biodegradable polymer technology, Biosensors has developed the highest level of expertise and delivered the best results in terms of safety and efficacy.
BioMatrix NeoFlex is a stainless steel DES with an enhanced stent delivery system brings exceptional performance in complex lesions and challenging anatomies.
With the LEADERS1 trial 5-year results BioMatrix NeoFlex™ achieved Gold Standard status in biodegradable technology.
The enhanced deliverability of BioMatrix NeoFlex™ does not compromise longitudinal or radial strength7, allowing delivery of our proprietary Limus drug BA9™ to even the most complex and difficult to reach lesions. This enhanced technical performance, and confidence from the results seen in the extensive clinical trial program, make the stent an excellent choice for your workhorse DES.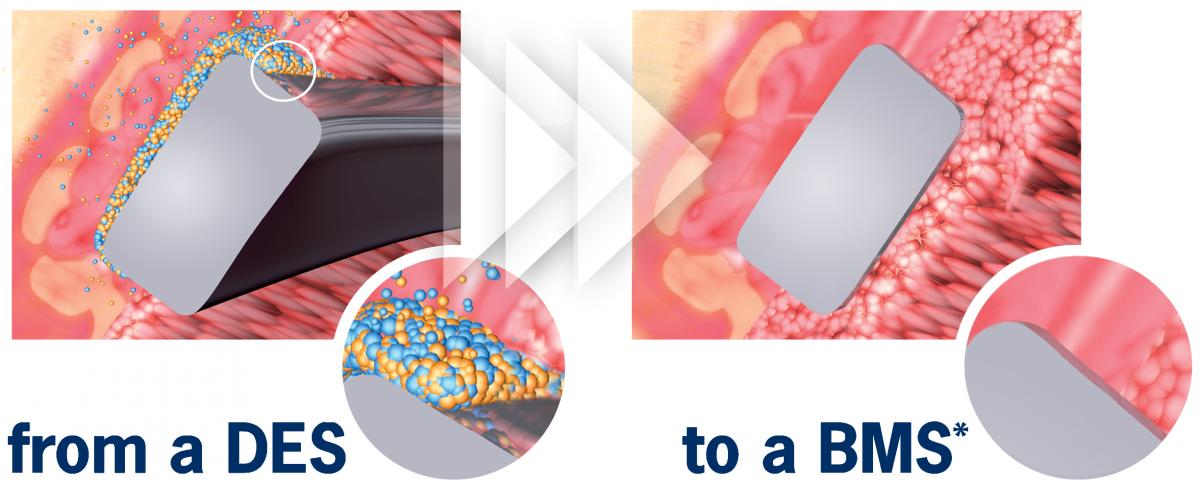 Abluminal coating absorb after 6 to 9 months*
No drug carrier or drug inside the stent
Early BMS-like endothelial coverage1
More targeted drug release
Reduced systemic exposure
11184-000-EN - Rev.03 + 10801-000-EN - Rev.05 + 10833-000-EN - Rev.03 + 11582-000-EN - Rev.01 + 11881-000-EN - Rev.04