The innovative hybrid Cobalt-Chromium Abluminal Biodegradable Polymer DES
BioMatrix™ Alpha presents the best in class stent platform design with unique pro-healing coating from the pioneer in abluminal biodegradable technology3.
It combines the proven safety of a DES with an abluminal biodegradable polymer, the proven efficacy of BA9™ and an innovative
cobalt-chromium stent platform design.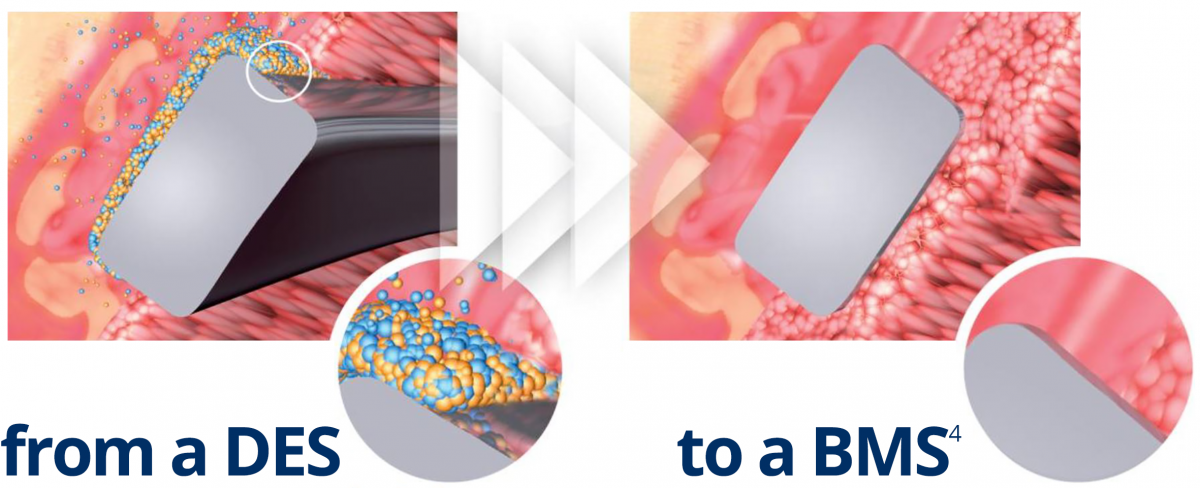 Abluminal coating absorbed after 6 to 9 months4
No drug carrier or drug inside the stent
Early BMS-like endothelial coverage2
More targeted drug release
Reduced systemic exposure
BA9™ Designed Specifically for Coronary Stent Application
Unique drug and proprietary of Biosensors International Group, Ltd.
Designed for properties that would support healing and re-endothelialization
Chemical characteristics allow:
       - delivered with synchronous absorption of proprietary PLA polymer
       - with no loss to the systemic system.

Alpha by Design best in class performance vs other stents2
 
11881-000-EN - Rev.04 - 12244-000-EN, 11582-000-EN, 10833-000-EN, 11447-000-EN - Rev.01 + 10801-000-EN - Rev.05